Play Tetris Online
Release year: 1989 | Players: 1 player | Developed by Nintendo
Tetris (NES)
Tetris (AKA Те́трис) is an epic puzzle video game originally designed and developed by Alexey Pajitnov, a russian young game developer, in year 1984 while he was working for the Dorodnicyn Computing Centre of the Academy of Science of the USSR in Moscow. The NES (Nintendo Entertainment System) version of the game was launched in 1989, after some legal "wars" between Nintendo and other companies.
In Tetris you have to move / rotate 90 degrees + match different falling geometric shapes (there are 7 different shapes), complete horizontal lines with those shapes (tetrominos / tetriminos) and score points as much as you can (or while you can); At the beginning of the game, pieces fall at slow speed, but speed increases as you play upper levels, and shapes appear randomly. Haven't you played this epic classic video game?! Fill in the gaps and create horizontal lines of 10 square blocks to score points.
Tetra + Tennis = TETRIS
What the f*** is a tetromino?
A tetromino is a geometric shape composed of four squares, connected orthogonally. In this game they are called "tetrimino".
Good luck friend!
Tetris is, without any kind of doubt, one of the most popular video games of all times. Almost everyone, from your little cousins to your parents, have played it! Well done, Alexey Pajitnov!
Choose music, choose difficulty level and… Go playing!
Tetris game is so popular that every video game system has its own version: Arcade, Atari, Amiga 500, Game Boy, Super NES, PlayStation, PlayStation 2, Nintendo DS and many more. It has also been launched for MS-DOS, Mac OS, calculators…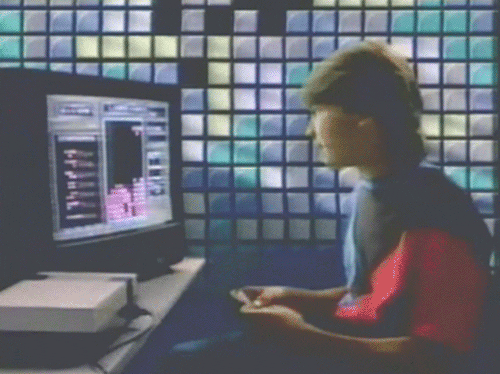 For you, miaumor 😻
Join the conversation!
Comments