Pokemon Black Version Online
Release year: 2010 | Players: 1 player – multiplayer | Developed by Game Freak
Pokemon Black Version (NDS)
Pokemon Black Version (AKA ポケットモンスター ブラック Pocket Monsters Black in Japan) is a role-playing game (RPG) developed by Game Freak and distributed by Nintendo for the Nintendo DS (NDS) handheld console in 2010. It was launched after Pokemon HeartGold version, beside White Version, and is considered to be one of the bestselling games in the Dual Screen mobile platform, although it was outsold by Pokemon Diamond and Pearl.
Pokemon Black Version is a bit more mature than other games from the franchise due to the underlying plot in the series. It tackles the morality and the issues involved in keeping Pokemon. The antagonist team called Team Plasma does not focus on greed and cash unlike other teams in the previous franchise. They aim to release them from Pokeballs and abolish the battle system.
In addition to the exploration and collection of Pokemon, there are mini puzzles within the game. Before battling with a gym leader, there are simple puzzles located inside the gym. There is also a 3-vs-3 mode to fight your opponent.
The game still bears the classic music during battle, but the animation for the Pokemon during battle mode improved. The Pokemon started to move more than the other games. There is also a smooth mixture of 2D sprites and 3D background.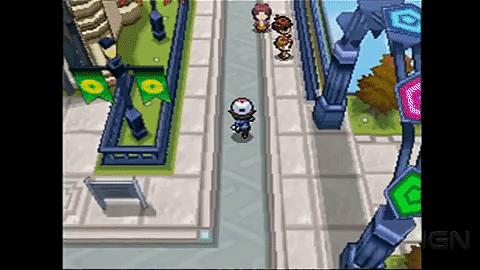 Trading and online battles are still available in the game. However, there are improvements and new features. The C-Gear allows players to interact online by battling and trading. The Pass by is another online feature that enables players to trade information just by passing by, even if the Nintendo DS is closed.
Pokemon Black version is a well-balanced game by retaining the classic gameplay that is well known and loved while adding more modern features to the game. It is suited for both hardcore Pokemon veterans and new budding Pokemon trainers.
Pokemon Black Version game has only been ported to Nintendo DS (NDS).
Join the conversation!
Comments